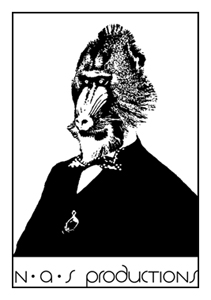 NAS is a fresh, inventive, and driven video production house with a commitment to visual storytelling. We are more than just producers and a crew. We are creative thinkers. We are obsessed with quality on both a technical and conceptual level. We will always find a better way. We are dedicated to providing big budget quality to even the smallest projects– We are the New American Standard.
Services Provided:
HD Video Production on:
Web Shows, TV Shows, New Media, Short Films, Feature Films, Events, Narratives, Corporate, Commericals, Music Videos, Promos, and just about anything else you can come up with.
Still Photography for:
Advertising, websites, high concept art, brochures, personal use, calendars, cards, and anything else you can think of. We provide studio and location photography.

Looking for something specific? Feel free to browse through the menu:
Camera Operators
Motion Graphics
Graphics Packages
Editors
Still Photography
Production Consulting
Writers
Directors
Producers
Art Direction
Copywriting
Casting
Compositing
Set Design
We Rent Out:
Panasonic HVX-200 HD cameras
Canon 5D MK2 HD Camera w/various L-series lenses
Canon 30D Digital SLR with 17-40mm Canon L lens
Lighting Kits
32GB P2 Cards
Tripods
Various Microphones
Call for our rates – 760.703.5847