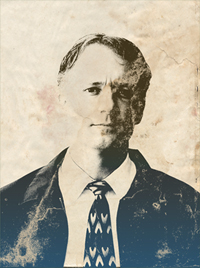 Mark Bealo – President/Technical Director
Mark Bealo is the President of New American Standard and technical advisor in day-to-day operations of the company. Mark's start in videography began in 1981 shooting Super 8mm film. Through time, he stuck with the progression of technology as it transitioned from VHS to 8mm to DV and now HD and higher resolutions. Mark's experience with video technology spans the course of 25+ years and has allowed him to not only adjust with rapid technological advancements, but also further develop skills with digital video in general. Mark received a BS in Business Administration with an emphasis on Service Sector Management from CSUSM in 2000. Mark is an Apple Certified Trainer for Final Cut Pro, Motion, Color and Shake, and a tenured faculty member at Palomar College specializing in visual effects, compositing, motion graphics, authoring, and video production.
Frank Silas – Producer/Director
Frank worked as a 3D Artist for six years at Rockstar Games. His first start in film came in 2006 as an Assistant Director. His experience and proficiency lead to a teaching position at The Los Angeles Film School. His passion for film has driven him to continue to become more involved in the entire process. Frank has also been an Animation Director on a feature length animated film where he trained and supervised a team of animators. As a Producer/Director at New American Standard he works closely with the team on all aspects of production. Frank's role includes generating initial ideas for film projects, television commercials, music videos, and managing those efforts from concept to completion. He also coordinates funding for projects and ensures that all aspects of production stay within budget. Frank's commitment to education guarantees that his skill set in live action, cg visual effects, and animation is cutting edge.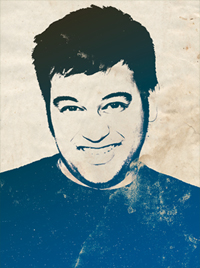 Kevin Calumpit – Technical Director/Photographer
Kevin Calumpit brought his talents to New American Standard M.P.C. during the summer of 2006, producing and hosting. Kevin became a valuable member of the team as a contributing videographer and editor for the internet series, "Viral," and other projects. Kevin's design skills transition from still and motion graphics and animations for productions, to commercials and promotional videos. He also excels as a still photographer and photo touch-up artist, shooting and designing many of the company's photo-based promotional pieces. In addition to NAS, Kevin has worked as a video editor and DVD author for YNR Marketing in Encinitas, CA and produced video and graphic design pieces for the Panorama Teen and Family Resource Center in San Marcos, CA. Kevin is also finishing Digital Video and Electronic Publishing certificates in the Graphic Communications program at Palomar College.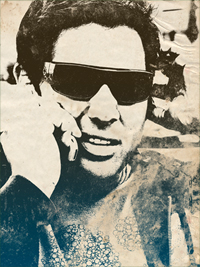 Josh Allard – Creative Director
Josh Allard is one of the founding members of the NAS video production team. Josh joined the group in January 2006 to help produce the TV magazine-style pilot "San Diego Experience" for FOX6 in San Diego. He served as a production assistant and primary graphic artist for the company's first major venture. In the years since, Josh has developed his writing, shooting, and editing skills to compliment his gift for motion graphics while serving as a producer, videographer, segment coordinator, and video editor on projects such as the internet television series "Viral" and Revision3's "AnimeTV". He elevated to Co-Executive Producer of "Viral" and excelled as a project coordinator, producing a continuing series of promotional spots for Veoh.com.